Unifi Promotion: 
Unifi launch big surprise!  Subscribe Unifi now and pay nothing until 2020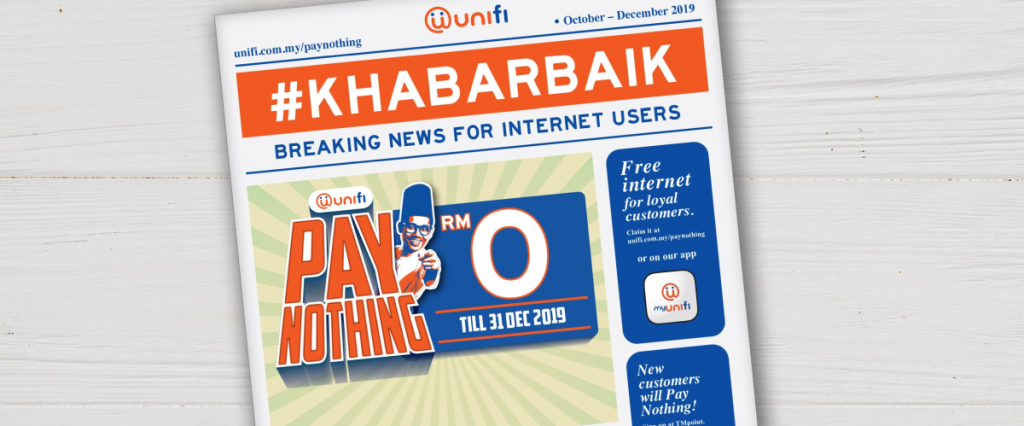 TM introduced the new #KhabarBaik promotion and subscribers will get free Unifi fibre broadband service until next year.  This is definitely a surprise that you won't believe.  New subscribers can subscribe without paying monthly subscription until 31st December 2019.  The subscribers only need to pay starting 1st January 2020. That means, there will be a 3 months free internet.
Why Are You waiting for?  Check Coverage and Subscribe Now. 
Get Unifi Promotion